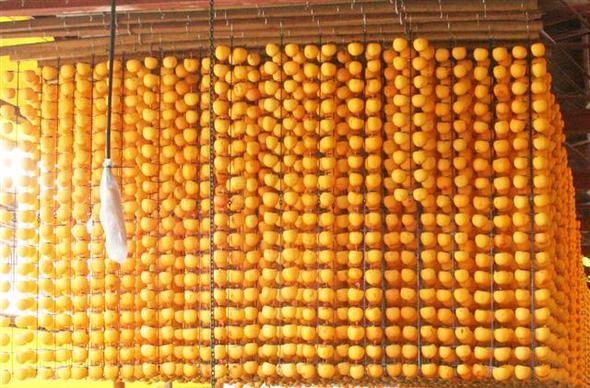 Rows of persimmons being dried by farmers in Youngdong County, North Chungcheong Province, Oct.
20. Around 2,500 tons of dried persimmons are produced each year in the Youngdong area, one of South Korea's main persimmon producing regions.
The persimmons are dried outdoors, because exposure to frost brings out their flavors.
(Newsis)