Thursday, April 17, 2014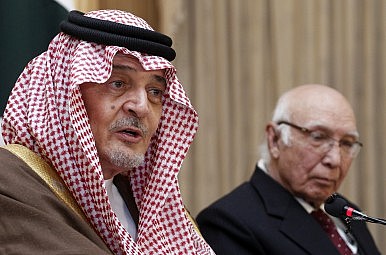 Recent months have brought Islamabad a flurry of visits from leaders of Sunni gulf nations, prompting many observers to question just what Prime Minister Nawaz Sharif might be getting the already embattled country into.
Pakistan's 190 million inhabitants include around 26 million Shiites, giving it the largest population of the minority Muslim sect's adherents after Iran. While Pakistan has officially tried to remain on the sidelines of the regular Shiite-Sunni flare-ups in the Middle East over the last few decades, backroom deals with Sunni monarchies like those being signed recently have not gone unnoticed domestically.